Exhibition Stand Builder, Contractor, Designer
Locations we serve our
Exhibition Stands/booth in GCC
The popular Locations are progressively below..
Top Exhibition Stand Builders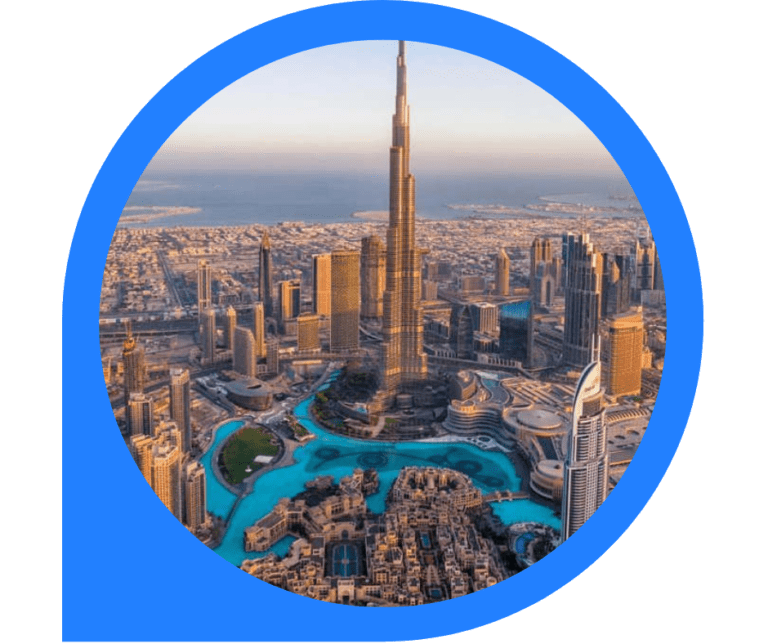 We can work on a contract basis and help you with almost everything. We also provide you with a sort of advice for choosing the best design for your exhibition stands and get your stands constructed. 
It is always better to know about various exhibition stand designs before taking up a project. You must know whether you will be using the same or not. We always try to design impressive stands for you as we did not copy our earlier designs and also would not give you the same designs with some customizations like others.

Idea Exchange
We listen to your ideas and understand your needs.

3D Design
We make your ideas true in 3D visuals.

Fabrication
One Platform for all the process and designs.

Transport
Stands transportation facility and national delivery

Build & Install
We build your stands at the committed time and ensure smooth opening.

On-Site Management
Our pro technicians supervise all the on-site management.

Dismantle & Storage
Efficient exhibition-show clean-up and stock management.
A Professional Team of Stand Designers and Fabricators
Which Can Make Your Exhibition Stand/Booth Successful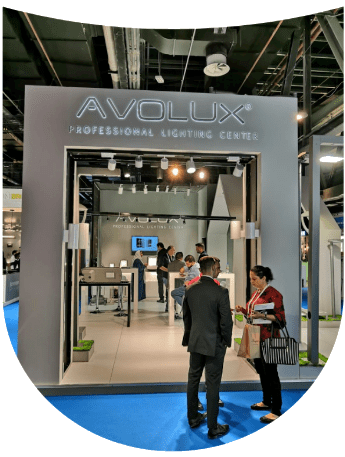 We take a very little bit of time to put together the stands as well as transport, assemble, and disassemble stalls according to your specific needs. We designed our stands which will be suitable for any kind of weather, so you don't need to worry about them getting ruined during heavy storms or extreme heat or cold.
Our Exhibition stands can be fit into any space very easily, which allows our clients to create an impressive impression among their visitors. we build our stands to accommodate a maximum vertical space so that all the modules are placed at the same height. When it comes to arranging the modules, we create the best arrangements possible for you. We also arrange lighting and ventilation systems to ensure that the stands are safe and comfortable for visitors.
Exhibition Stand Design Company
It can be extremely costly to have a booth at an event like this. But with Stand Bay, there is no need to worry. We provide you with a customized trailer that you can load with materials and completely remove and store anywhere you feel appropriate. You will then be able to transport your exhibition stand to the event without any hassles or worries. This service means that your stand will be ready to go and you can concentrate on your customers. Not having to worry about how your stand is going to look or whether it is going to run into any problems or obstacles is going to make a world of difference.
We provide you the blueprint of your stand at the beginning of the contract. This is something which can cost hundreds to thousands of dirhams more if you attempt it yourself. We work within your budget and help to make sure your stand looks exactly the way you want. The same goes when it comes to making and assembling your stand. We will do this to the highest standards and ensure that there are no mistakes, no waste, and no damage.
If you're worried that you might not be able to get your hands on the help you need to create and organize an exhibition stand. Stands Bay helps you to sort out this problem for you. It may mean that you have to spend a little more time planning your stand, but it will save your money in the long run as well. If you want a really professional-looking stand, then you can call us directly as we are highly recommended professionals to build and furnish your stand.
We are considered as
#1 Exhibition Stand Contractors
Exhibition stand building and setting up an exhibition is a very difficult task. Not only do you have to get it right, but you also have to do it on a grand scale. There are thousands of people who attend events like this each and every year and every single day. No matter how hard you try, your customers are never going to look at your display the same two times. Your customers need to be able to trust that you have organized everything properly – from the tents you have hired to the marketing material you have used.
We will take this all away from you. You will no longer have to worry about any of these things. We will do everything for you with our best exhibition stand services. As well as this we can also advise you on what you can use as marketing material and what it's best to leave behind. We can customize your stand to ensure our services, which will definitely meet your requirements.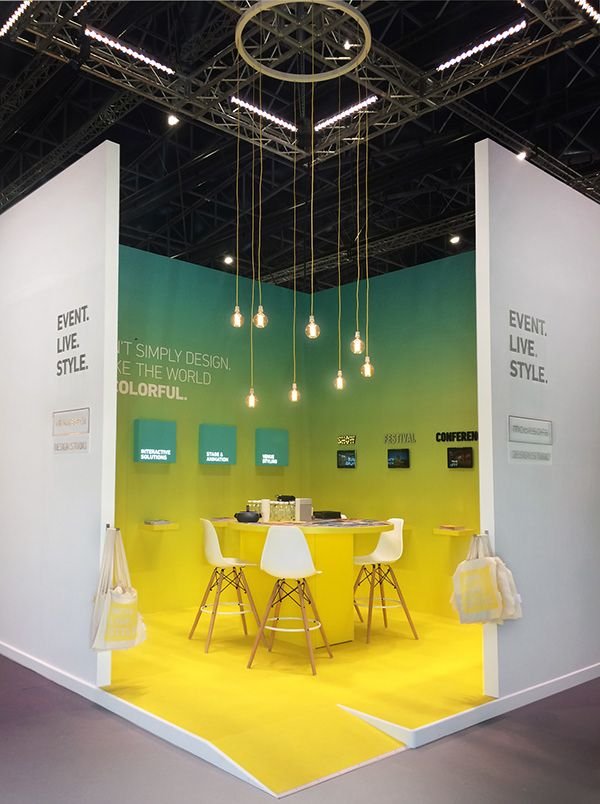 We make custom Exhibition
Stands/booths according to your requirement
We play an important role in designing your exhibition booth. We know your purpose and intention of participating in such trade shows. Most of the people, when they attend trade shows, do not get to see what is on display in all the booths. We make this work simply by making sure that everything that needs to be there will be there.
Usually, the exhibition stands used at trade shows are a combination of stands and displays. These stands include modular exhibits that can be rearranged according to the space available, pop-up displays for smaller spaces, and folding tables, which can be folded away into a neat and compact unit to allow for better viewing of the product. We take care of all the technicalities. You just have to point to the product you want to promote and tell us where it can be best displayed.
We transform your idea into reality through our exceptional exhibition building services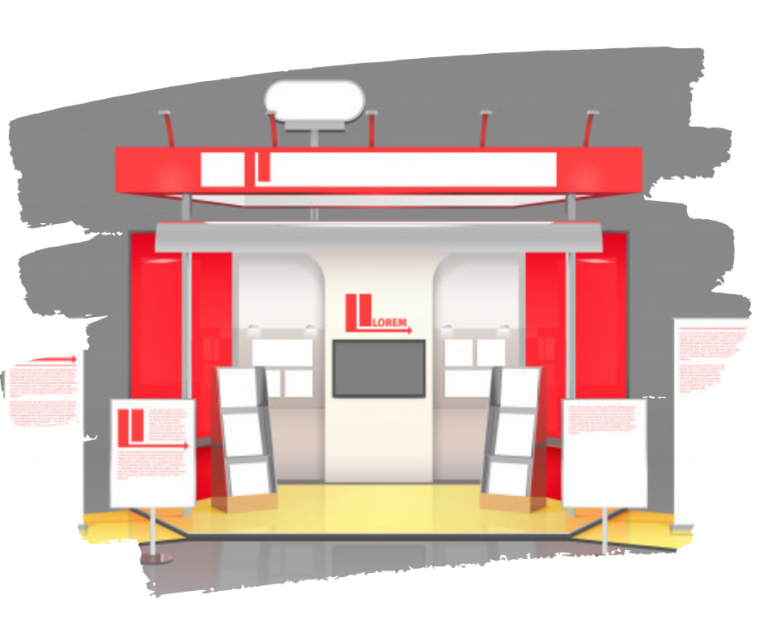 We will do most of the work for you, from choosing the color schemes, creating the logo, ensuring that the materials are compatible with the interior and exterior of the exhibition stand, and even choosing the accessories. Once the exhibition stand has been created, We help you to transport, assemble and disassemble your stand. The key to efficient and effective stand moving is planning and preparation. We assist in packing your stand, as well as disassembling it after the event. You can rest assured that we have the necessary skills and experience to make your exhibition stand move smoothly and securely.
We also offer services in the transportation and delivery of the exhibition stands. Whether you want to disassemble and transport your stand or assemble it and deliver it, we provide you with the necessary assistance and expertise. It is advisable to select a custom-built stand from the very beginning so that you are assured that the construction is done in line with your specifications and requirements.
Why are Custom modular stands
suitable for small businesses?
A properly designed exhibition stand is going to make a strong impression on visitors, who can then decide whether to do business with you or not. Custom modular exhibition stands are usually the best option for businesses that cannot afford to buy an expensive custom stand and still need maximum portability and flexibility. In today's business world, time is money – and with fewer hours in the day, people are busier than ever, making it less likely that people will have time to stop by and see your stand. The modular stands manufactured by STANDSBAY LLC are suitable for all kinds of events, big or small because they can be reconfigured into different designs to fit the occasion.
There are many reasons why a business might choose to use modular exhibition stand contractors. First of all, because modular stands are so flexible they can be set up quickly and without too much delay. If there is an exhibition at the same time as a convention or trade show, Our Team knows exactly where your exhibition stands should be positioned to attract the maximum number of visitors. We are experienced in preparing and deploying exhibition stands at trade shows and fairs and can set up and dismantle the stands at the press of a button, so all the hard work will be done for you by our side with ease.