Exhibition Stand Contractors in Dubai, UAE
We cover the entire spectrum of construction and have delivered Dubai's Stand infrastructure and building projects  around the Globe
Exhibition Stand Contractors And Builders In Dubai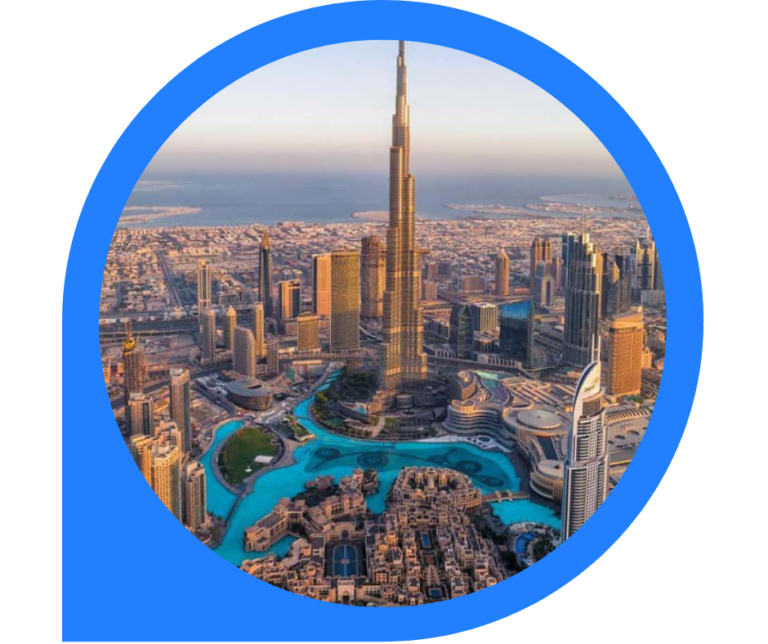 At Standsbay, we transform ordinary spaces into extraordinary experiences. With 10 years of unparalleled expertise, we have become the leading exhibition stand builders and contractors in Dubai, dedicated to bringing your brand to life on the grand stage of exhibitions and events. With an unwavering commitment to quality, creativity, and innovation, we have proudly served a multitude of prestigious exhibitions, crafting stands that leave a lasting impression. For over a decade, Standsbay has been the driving force behind some of the most memorable exhibitions in Dubai and beyond. Our journey is woven with the threads of creativity, precision, and professionalism, making us the trusted choice for businesses looking to make a significant impact at trade shows and events.
Popular Exhibitions: Where We've Crafted Stunning Exhibition Stands In Dubai
Dubai Expo: At the global stage of Dubai Expo, Standsbay showcased its expertise, creating immersive and visually captivating stands that represented the essence of innovation and creativity.

Gulf Food Exhibition: Standsbay's stands at Gulf Food Exhibition not only reflected the culinary delights of its clients but also drew visitors in with their engaging designs and strategic layouts.

Arabian Travel Market: Standsbay's contribution to Arabian Travel Market was marked by stands that evoked a sense of wanderlust, enticing visitors to explore the world through the lens of its clients' brands.

GITEX Technology Week: In the realm of technology, Standsbay stood out, crafting stands that not only showcased cutting-edge gadgets but also created an immersive tech experience for visitors.

Dubai International Motor Show: Standsbay's innovative designs at Dubai International Motor Show transformed exhibition spaces into showcases of automotive excellence, leaving car enthusiasts and industry professionals alike in awe.

Big 5 Exhibition: Standsbay's stands at Big 5 Exhibition were a testament to architectural finesse and construction expertise, embodying the strength and durability of the companies it represented.
Why Choose Us For Exhibition Stands In Dubai
A Decade of Expertise: Benefit from 10 years of industry experience, ensuring a seasoned approach to your exhibition needs.

Creative Brilliance: Our talented designers infuse artistic flair into every detail, creating visually stunning, brand-aligned stands.

Precision in Execution: Meticulous construction ensures seamless assembly, giving your stand a polished, professional appearance.

Tailored Solutions: We craft bespoke stands that reflect your brand essence, capturing your unique identity and captivating your audience.

Innovation at Its Core: Embrace cutting-edge technology for interactive, engaging stands that leave a lasting impression.

Comprehensive Services: From concept to logistics and on-site support, we handle all complexities, allowing you to focus on your goals.

Quality Materials: Premium materials ensure durability and aesthetic appeal, guaranteeing a stand that stands the test of time.

Proven Track Record: Our diverse portfolio showcases successful collaborations with clients at numerous exhibitions.

Client-Centric Approach: Collaborate closely with us; your feedback is valued, ensuring the final result exceeds your expectations.

Lasting Impressions: Transform your exhibition presence into a memorable experience, driving engagement and brand recognition.

Idea Exchange
We listen to your ideas and understand your needs.

3D Design
We make your ideas true in 3D visuals.

Fabrication
One Platform for all the process and designs.

Transport
Stands transportation facility and national delivery

Build & Install
We build your stands at the committed time and ensure smooth opening.

On-Site Management
Our pro technicians supervise all the on-site management.

Dismantle & Storage
Efficient exhibition-show clean-up and stock management.
Premier Exhibition Booth Builders and Stand Design Company in Dubai
Transforming Spaces, Creating Experiences Standsbay stands tall as Dubai's leading exhibition booth builder and stand design company, offering unmatched expertise in crafting immersive brand experiences. With our innovative approach and meticulous attention to detail, we redefine spaces, seamlessly blending aesthetics with functionality. Our non-repeat expertise ensures every booth we build tells a unique story, reflecting the essence of your brand. From conceptualization to execution, we pride ourselves on delivering exceptional designs tailored to your vision. As seasoned professionals, we understand the pulse of Dubai's dynamic exhibition landscape, ensuring that every design reflects the city's vibrant spirit. When you choose Standsbay, you're not just getting a stand you're investing in an immersive brand experience tailored to the heart of Dubai's bustling events scene.
Why We Are the Top Exhibition Stand Solutions and Contracting Company in Dubai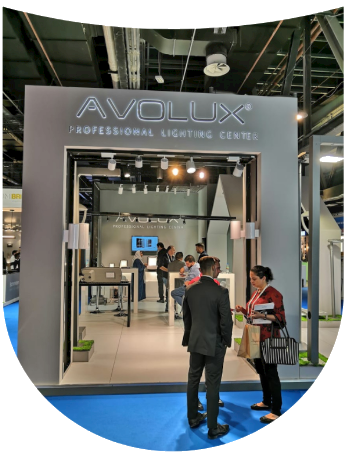 We excel in exhibition stand design and contracting, combining creativity, technical expertise, and attention to detail. Our experienced designers craft unique and engaging stands tailored to each client's specific goals. We prioritize client needs, ensuring bespoke designs that meet requirements. With a dedicated project management team, we guarantee on-time, on-budget completion, using top-quality materials and skilled craftsmen. Our commitment extends beyond design and contracting – we provide excellent service, offering guidance and support to minimize stress. Having partnered with renowned brands like Mercedes-Benz and Emirates Airlines, our diverse portfolio includes small to complex installations across various industries. We offer comprehensive solutions, including event management, logistics, and audiovisual services. StandsBay stands out in Dubai's competitive landscape due to our unwavering commitment to quality, service, and excellence, making us the top choice for successful exhibitions.
We deliver you best Exhibition Stand in your budget and
according to your schedule.
At StandsBay, we prioritize your budget and schedule. Our commitment to value ensures affordable, high-quality exhibition stands for all clients. With expertise in managing tight deadlines, our project management team utilizes cutting-edge tools for on-time delivery. We offer a stress-free experience, guiding you every step. Our diverse portfolio includes clients from various industries, and we provide additional services like event management, logistics, and audiovisual solutions. Count on us for comprehensive, budget-friendly, and timely exhibition solutions tailored to your needs.
Locations, where we serve our
Exhibition, Stands/booth in GCC
The popular Locations are progressively below..