Exhibition Stand Designers & Contractors In Dusseldorf, Germany
Your Trusted Partner for Exhibition Stand Building in Dusseldorf, Germany
Our Exhibition Stand Building Services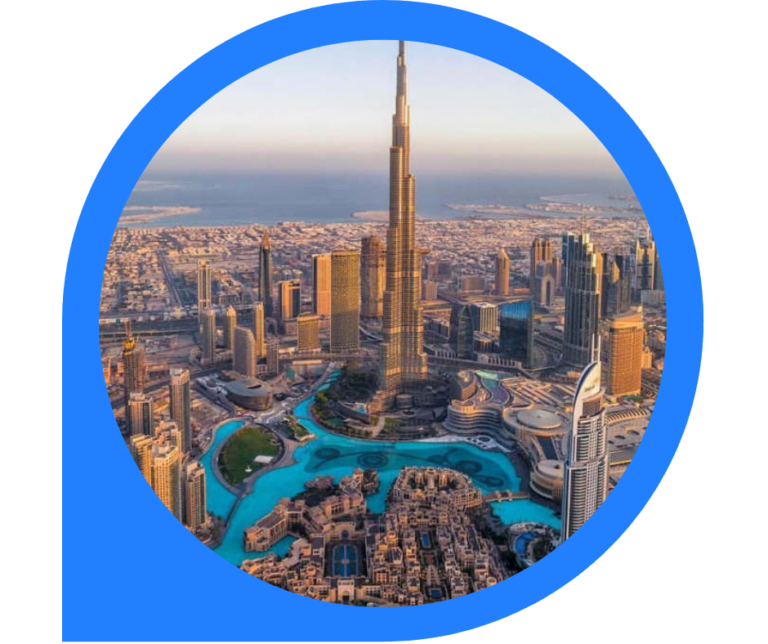 Are you planning to participate in an upcoming exhibition in Dusseldorf? Are you looking for an experienced and reliable exhibition stand builder to make your brand stand out from the crowd? Look no further than Standsbay, your one-stop solution for all your exhibition stand-building needs in Dusseldorf.
We are a trusted and reliable partner for exhibition stand-building services in Dusseldorf. With over a decade of experience in the industry, we understand the importance of creating an exhibition stand that looks great and effectively showcases your brand and message. Our skilled designers and builders work closely with clients to understand their goals and objectives and create customized solutions that meet their needs and budgets. From the initial concept to the final installation and dismantling, we take care of everything so our clients can focus on engaging with their customers and promoting their brands. What sets Standsbay apart from other exhibition stand builders in Dusseldorf is our commitment to personalized service and building long-term relationships with clients. We believe in working closely with our clients to understand their unique requirements and delivering a solution that exceeds their expectations. We use only the highest quality materials and the latest technology to build our stands, ensuring that they are visually appealing but also sturdy, durable, and safe.
We follow a streamlined process to ensure that our clients' exhibition stand is delivered on time, on budget, and to their specifications. We start with a consultation and briefing to understand their goals and objectives, then create a customized design and concept that reflects their brand's personality and effectively showcases their message. Our skilled builders then fabricate and construct the exhibition stand using the latest technology and the highest quality materials. We also provide full support throughout the event and dismantle the stand after the event, disposing of waste.

Idea Exchange
We listen to your ideas and understand your needs.

3D Design
We make your ideas true in 3D visuals.

Fabrication
One Platform for all the process and designs.

Transport
Stands transportation facility and national delivery

Build & Install
We build your stands at the committed time and ensure smooth opening.

On-Site Management
Our pro technicians supervise all the on-site management.

Dismantle & Storage
Efficient exhibition-show clean-up and stock management.
Experienced Exhibition Stand Fabricators and Stall Designers
We make Exhibition Booth into Lime Light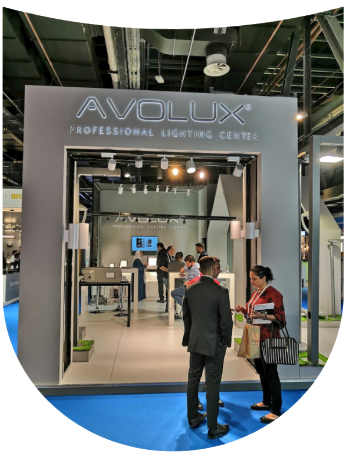 Welcome to Standsbay, the best company offering experienced exhibition stand fabricators and stall designers in Dusseldorf. We are dedicated to providing top-notch services to make your event a success. We understand that every event is unique and requires a customized approach to meet your needs. That's why we offer a wide range of services to ensure that your exhibition stands and stalls are visually appealing and functional.
From conceptualization to fabrication, installation, and dismantling, we handle every aspect of your project to ensure a seamless and stress-free experience. Our team uses the latest technology and materials to create innovative and eye-catching stands and stalls that stand out from the competition. Our services include custom exhibition stand design, modular exhibition stands, portable exhibition stands, shell scheme stands, graphic design, lighting, audio-visual solutions, and more. We offer end-to-end solutions to ensure that your event runs smoothly from start to finish.
Contact us today to discuss your exhibition stand and stall requirements in Dusseldorf. Let Standsbay take your event to the next level with our expert services.
Why Our Exhibition Stand Contractors are the Best Choice for Your Business
We  proudly offer our exhibition stand contracting services to businesses and organizations in Dusseldorf, Germany. With our years of experience in the industry, we have become known for our high-quality, custom-designed stands that make a lasting impression on event attendees. If you're exhibiting at a trade show or conference in Dusseldorf, having a well-designed stand can make all the difference in attracting potential customers and standing out from competitors. That's where Standsbay comes in – we offer a wide range of services to ensure your stand is visually stunning, functional, and practical.
Custom Stand Design
Our experienced designers will work closely with you to create a custom stand that perfectly represents your brand and effectively communicates your message to event attendees. We understand that every business is unique, and we take the time to get to know your company and its values so that we can design a stand that genuinely reflects who you are.
From the initial concept to the final product, we work closely with our clients to ensure they are delighted with the design of their stand. We use the latest technology and materials to create stands that are not only visually stunning but also durable and practical.
Project Management
We know that planning and executing an exhibition stand can be daunting, so we offer our clients project management services. Our team of experienced project managers will work with you from start to finish, ensuring that every aspect of your stand is planned and executed perfectly. We handle everything from logistics to installation and dismantling, so you can focus on your business and leave the rest to us. We also provide regular updates throughout the process, so you're always in the loop and confident that your stand will be ready on time and to your exact specifications.
Exhibition Stand Rental
For businesses exhibiting at multiple events throughout the year, renting a stand can be cost-effective.  we offer various rental stands in various sizes and designs to fit your specific needs and budget. Our rental stands are all custom-designed and can be fully branded to match your company's style and messaging. We handle all logistics and installation, so you can focus on preparing for the event.
To Help You Grow Your Business!
A leading design and construction company based in Dusseldorf, Germany. We proudly have served our clients for the past 8 years, providing exceptional design, construction, and renovation services. Our company has a highly experienced team comprising 40 designers, 30 laborers, and a total area of 20,000 sq ft, enabling us to deliver high-quality and customized solutions to our clients. We understand that each project is unique and requires a personalized approach. Therefore, we work closely with our clients to understand their needs, preferences, and budget before offering them tailored solutions that exceed their expectations. Our team of designers is skilled in various design disciplines, including architecture, interior design, and landscape design, allowing us to offer our clients a complete range of design solutions.
Our laborers are experts in their respective fields, with extensive experience in construction, renovation, and installation works. They use the latest tools and equipment to ensure that each project is completed efficiently and within the agreed timeline. We strongly focus on safety, and our team adheres to strict safety protocols to ensure that everyone on the site is safe and secure. We take pride in delivering high-quality projects on time and within budget. Our team uses only the best quality materials and ensures that each aspect of the project is closely monitored to ensure quality control. We maintain a high level of transparency throughout the project, informing our clients of progress and promptly addressing any concerns.
Our 20,000 sq ft area enables us to undertake projects of various sizes, from small renovations to large-scale construction projects. Our experience and expertise enable us to deliver turnkey solutions that cover the entire design and construction process, from conceptualization to final delivery.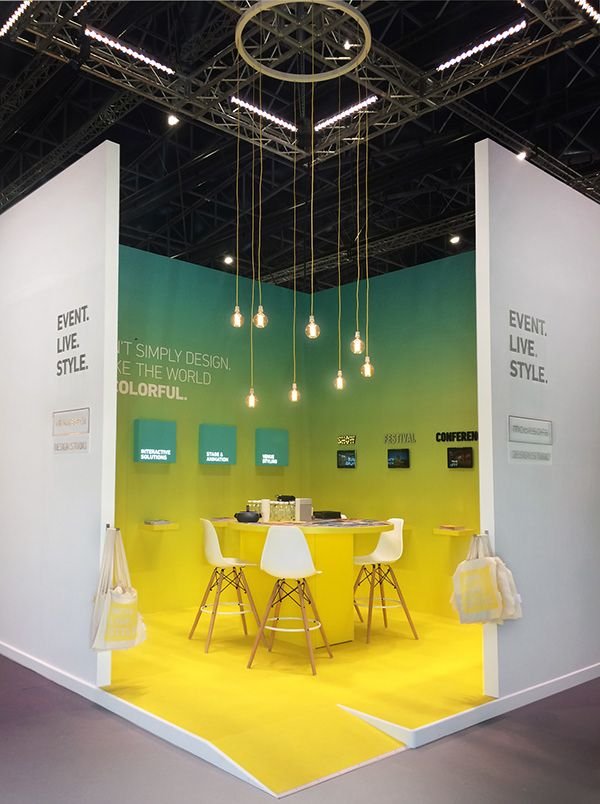 Locations we serve our
Exhibition Stands/booth in GCC
The popular Locations are progressively below..