Exhibition Stand Builders In Paris, France
Exhibition Stand Builders in Paris, France: Designing Exceptional Event Experiences
We Specialize in Customized Stall Fabrication & Designing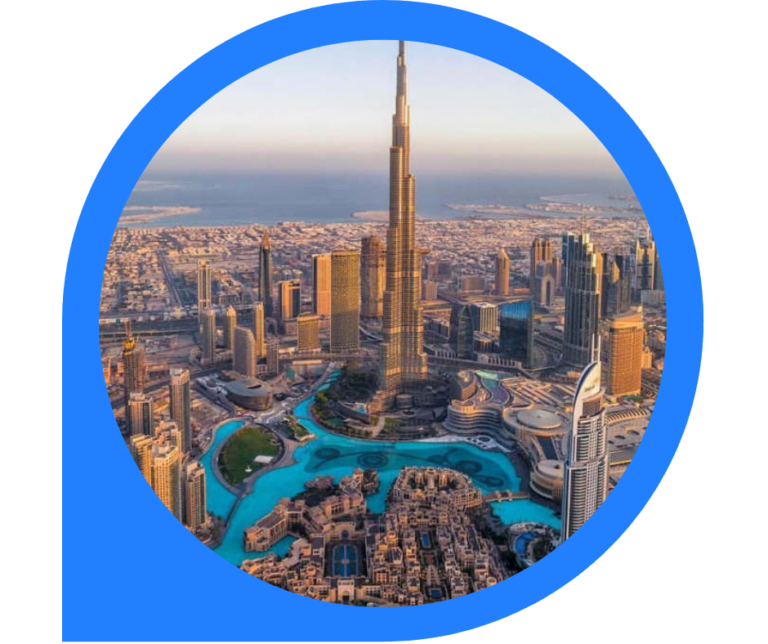 Our team of designers and builders have years of experience in the industry and use the latest technology and materials to create custom stands that meet your specific needs and budget. Whether you need a small stand for a local trade show or a large-scale installation for a major international exhibition, we can help.
Our creative approach to exhibition stand Builders in Paris means working closely with our clients to understand their brands, products, and services. This allows us to create stands that look great and effectively communicate your message to your target audience
If you're looking for exhibition stand contractors in Paris, Xpostands is the solution. The site brings together exhibition stand contractors in Paris who will create the perfect display for your company. They provide continuous support in custom and modular exhibition stands, adhering to emerging market trends. And they're available around the clock. Just visit our website to see more. We guarantee your satisfaction with your new display! Aside from delivering a top-quality finished product, we also offer many other services that will benefit your company.
Many exhibition stand builders are in Paris, France, so why choose StandsBay? Here are just a few reasons:
Creative and custom design solutions that meet your specific needs and budget

Experienced team of designers and builders who use the latest technology and materials

Competitive pricing without compromising on quality or creativity

Personalized service and support every step of the way

On-time delivery and installation of your exhibition stand

Flexible payment options to fit your budget requirement

Idea Exchange
We listen to your ideas and understand your needs.

3D Design
We make your ideas true in 3D visuals.

Fabrication
One Platform for all the process and designs.

Transport
Stands transportation facility and national delivery

Build & Install
We build your stands at the committed time and ensure smooth opening.

On-Site Management
Our pro technicians supervise all the on-site management.

Dismantle & Storage
Efficient exhibition-show clean-up and stock management.
Trusted Exhibition Stand Contractor in Paris: Delivering Excellence in Event Services
We make Exhibition Booth into Lime Light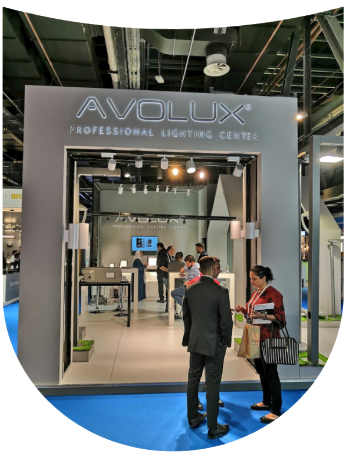 An exhibition stand is one of the most effective ways to showcase your brand, product, or service. Whether participating in a trade show, a conference, or any other event, a well-designed exhibition stand can make all the difference in attracting potential customers.
However, designing and building an exhibition stand can be daunting, especially if you need to become more familiar with the process. Fortunately, in Paris, France, a plethora of experienced exhibition stand designers and contractors can help you create a stunning display for your business. In this article, we'll explore the benefits of hiring an exhibition stand designer and contractor in Paris and what to look for when choosing the right one for your business.
The Benefits of Hiring an Exhibition Stand Designer and Contractor in Paris, France
One of the most significant advantages of hiring an exhibition stand designer and contractor in Paris, France, is the expertise and experience they bring to the table. These professionals have the necessary skills and knowledge to design and build a stand that aligns with your business objectives and attracts your target audience. They also profoundly understand the latest trends and technologies in the exhibition industry, which can help you stay ahead of the competition.
Another benefit of working with an exhibition stand designer and contractor in Paris is their familiarity with the local market. They know the ins and outs of the exhibition industry in Paris and can provide valuable insights and advice on the best strategies to achieve your goals. They also have established relationships with local suppliers and vendors, saving you time and money in sourcing materials and services.
Custom Booth Builders in Paris, France: Tailored Solutions for Impactful Exhibits
When it comes to events, first impressions are everything. The design and layout of your exhibit can significantly impact how people perceive your brand or message. A well-designed display can help you stand out and attract potential customers or clients. Here are some of the benefits of investing in professional custom exhibit design for Paris events:
Increased visibility: A professionally designed exhibit can help you attract more visitors and increase your brand's visibility. With a unique and eye-catching design, you'll be able to capture the attention of attendees and make a lasting impression.
Improved brand recognition: Custom exhibit design can help showcase your brand's unique identity and message. By incorporating your brand colors, logos, and messaging into your exhibit design, you can reinforce your brand identity and improve brand recognition.
Enhanced attendee experience: A well-designed exhibit can create a memorable experience for attendees. By incorporating interactive elements and engaging displays, you'll be able to keep attendees engaged and interested in your brand or message.
Increased sales and leads: An effective exhibit design can help you generate more sales and leads. By creating an attractive and engaging exhibit, you'll capture the attention of potential customers and encourage them to learn more about your products or services.
High-Quality Exhibition Stand Builders in Paris: Enhancing Your Brand's Visibility
To Help You Grow Your Business!
As a business owner, you understand the importance of standing out from the crowd at trade shows and events. That's why choosing the right booth builder is critical to help you create a memorable display that attracts potential customers and leaves a lasting impression.
Choosing the right booth builder can make all the difference in your success at trade shows and events. Booth builders create a physical structure for your booth and help you design a space that effectively communicates your brand's message, engages visitors, and drives leads.